Page 1 of 2
The man who put Birkenhead on the map
The recent death of the famous 89 year old Birkenhead boxing manager and local businessman Johnny Campbell has brought to an end a long and successful career which was unique in many aspects.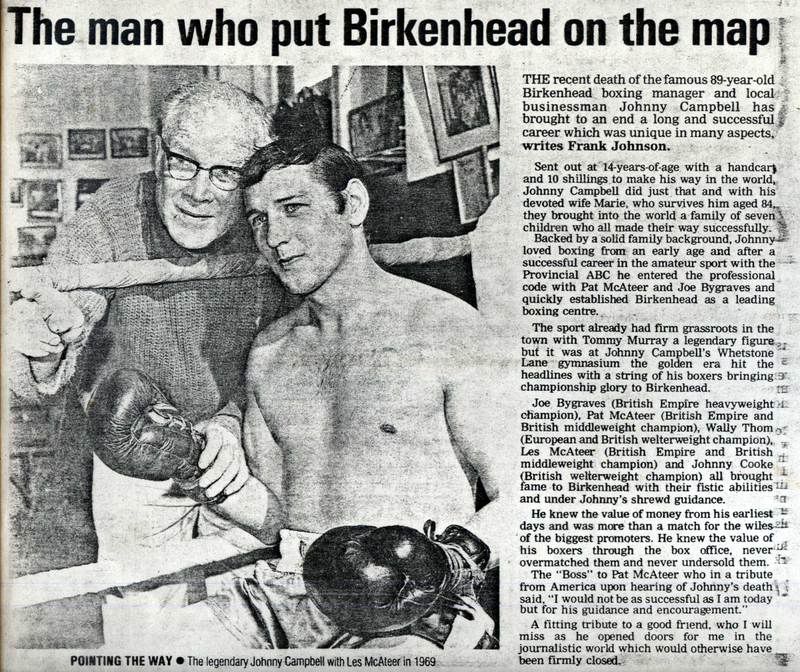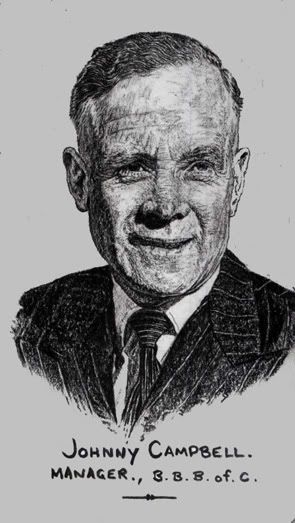 Writes Frank Johnson.
Sent out at 14 years of age with a handcart and 10 shillings to make his way in the world Johnny Campbell did just that and with his devoted wife Marie, who survives him aged 84, they brought into the world a family of seven children who all made their way successfully .
Backed by a solid family background Johnny loved boxing from an early age and after a successful career in the amateur sport with the Provincial ABC he entered the professional code with Pat McAteer and Joe Bygraves and quickly established Birkenhead as a leading boxing centre.
The sport already had firm grassroots in the town with Tommy Murray , a legendary figure, but it was at Johnny Campbell's Whetstone Lane gymnasium the Golden era hit the headlines with a string of his boxers bringing glory to Birkenhead.
Joe Bygraves ( British Empire and middleweight champion ) , Wally Thom ( European and British welterweight champion ), Les McAteer ( British Empire and British middleweight champion ) and Johnny Cooke ( British welterweight champion ) all brought fame to Birkenhead with their fistic abilities and under Johnny's shrewd guidance.
He knew the value of money from his earliest days and was more than a match for the wiles of the biggest promoters. He knew the value of his boxers through the box office, never overmatched them and never undersold them.
The "Boss" to Pat McAteer who in tribute from America upon hearing of Johnny's death said "I would not be as successful as I am today but for his guidance and encouragement"
A fitting tribute to a good friend, who I will miss as he opened doors for me in the journalistic world which would otherwise have been firmly closed