In the Ring With Tommy Burns
Written by Rob Snell
Saturday, 10 September 2011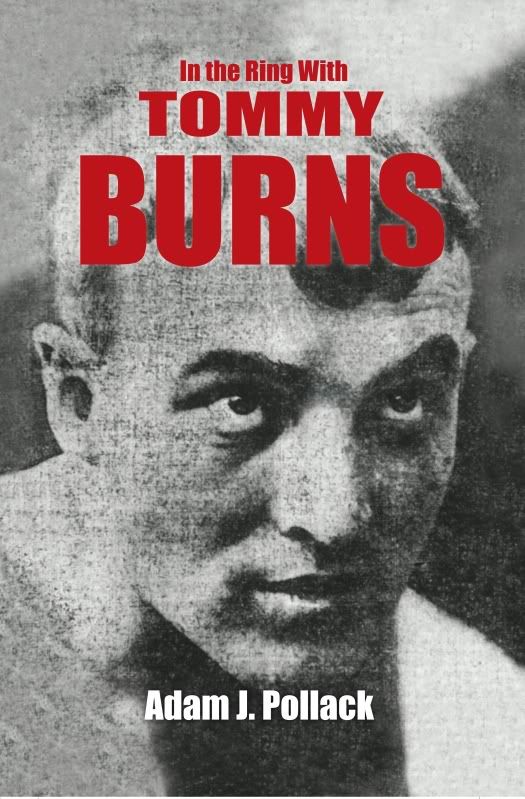 Book is now available via amazon.com

In the Ring With Tommy Burns is the sixth book in Adam J. Pollack's heavyweight boxing champion series. It thoroughly and meticulously describes Tommy Burns' boxing career, using multiple local next-day primary sources to give the book an unparalleled accuracy and authenticity that has been the hallmark of the series. As always, Pollack offers round by round descriptions, pre- and post-fight analysis, bout preparation and negotiations, and provides context for the period, discussing opponents and what other contenders were doing at the time. By reviewing and experiencing Burns' career from the perspective of those who saw him box, one obtains far greater appreciation and respect for the skills and accomplishments of this underrated champion. The book includes 378 pages, over 100 photos, Burns' record, over 650 footnotes, and an index.
http://img.photobucket.com/albums/v466/robertsnell/9780979982231-CaseCREMEfinalaug24forposter.jpg
Only registered users can write comments.
Please login or register.
Powered by AkoComment 2.0!