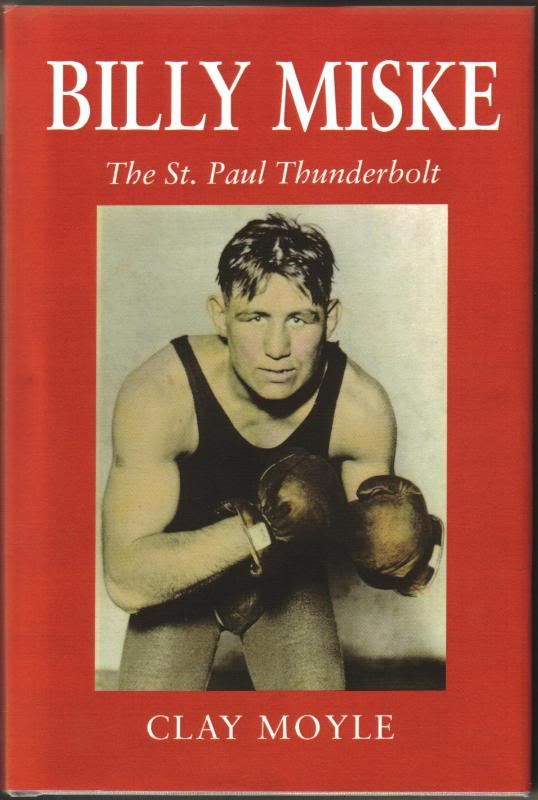 Book description: "Billy Miske: The St. Paul Thunderbolt is Clay Moyle's second biography and a worthy successor to his critically acclaimed tome concerning the life and career of Sam Langford. Hall of fame boxer Billy Miske was arguably the most courageous and inspirational figure in boxing history, and his story is long overdue. During a career that was impeded and cut short as a result of his ongoing battle with a terminal illness, Billy fought a number of the greatest fighters who ever lived, including the likes of Jack Dillon, Harry Greb and Jack Dempsey. The thrilling details and stories surrounding those fights and those of many other ring legends are all here, brought back to life for the reader to enjoy. The books goes far beyond simply chronicling Miske's career, but provides the reader with an in-depth view of a number of the sport's greatest contests and one of the more remarkable periods in boxing history. Miske's courage and perseverance in the face of his impending death, and his personal sacrifice to provide his family with one last Christmas to remember him by, will tug at your heartstrings and leave you with an indellible image of the man."
Clay Moyle's second biography will be available in a few
weeks and he is trying to determine how
many copies he should order from the printer for anyone who would like to purchase a signed or
inscribed copy. Please reply to Clay directly
This email address is being protected from spam bots, you need Javascript enabled to view it to let him know if you have any
interest.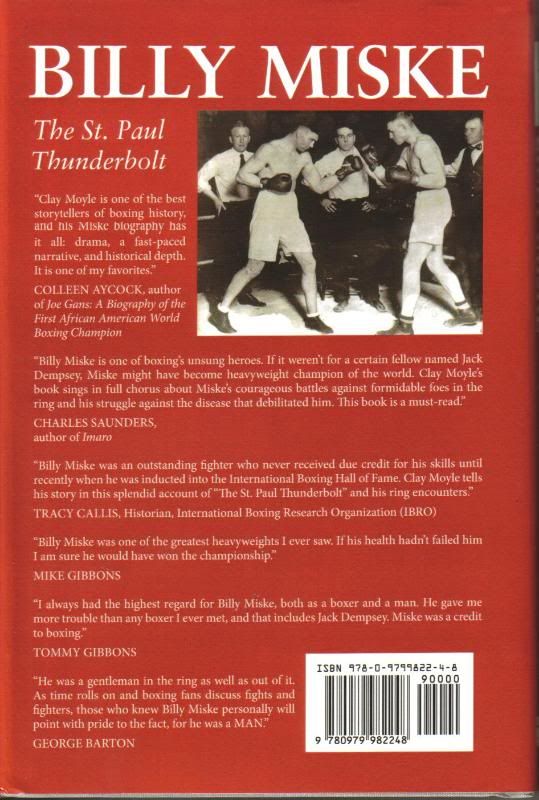 Only registered users can write comments.
Please login or register.
Powered by AkoComment 2.0!